"I absolutely love Vitiligo Cover, it has given me back my life." – Mary T., Canada
Vitiligo Cover™ lotion is specially created to blend the white patches of vitiligo with your natural skin tone; the result is healthy, even-toned skin that you'll be happy to reveal year-round.
Our dermatologist recommended lotion will not streak and it can easily be applied to any part of your body. Because Vitiligo Cover™ does not contain dyes or bronzers, the color will not wash off in water, and you'll only need to apply it once per week for outstanding coverage.
You'll once again enjoy wearing shorts and t-shirts, skirts and sandals, and going to the pool or beach.
Perfect for men, women, and children.
Order today to receive a free face/hand lotion applicator
Safe to use with topical vitiligo treatments
To Order: Click the ADD TO CART button below
** The shopping cart will take a few seconds to load. Thank you for your patience!
We welcome order payments from Western Union and we do not charge an extra fee for ordering with Western Union.
Please view the tutorial video below for complete instructions on using Western Union to make payment for your order.
Placing your order to pay via Western Union is simple.
Fill in the form below.
We will reply via email with the total to be transferred via Western Union
Make your payment via the Western Union website or at your local Western Union office.
Send us a reply email with the confirmation number.
Your order is shipped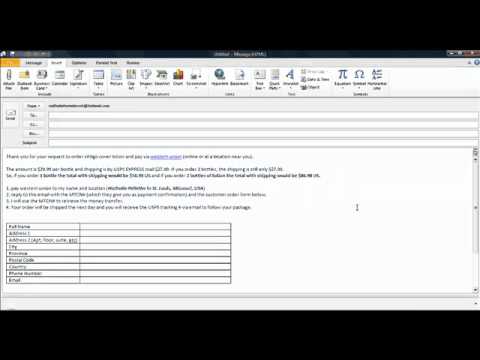 If you are in the continental United States, you may place your order and pay by phone. We look forward to talking with you!